FlyingBasket introduces the FB3 Heavy-lift
Drone

We manufacture and operate cargo drones as a service. We conduct transport and lifting operations in Europe for energy, telecom, logistics, construction, forestry and more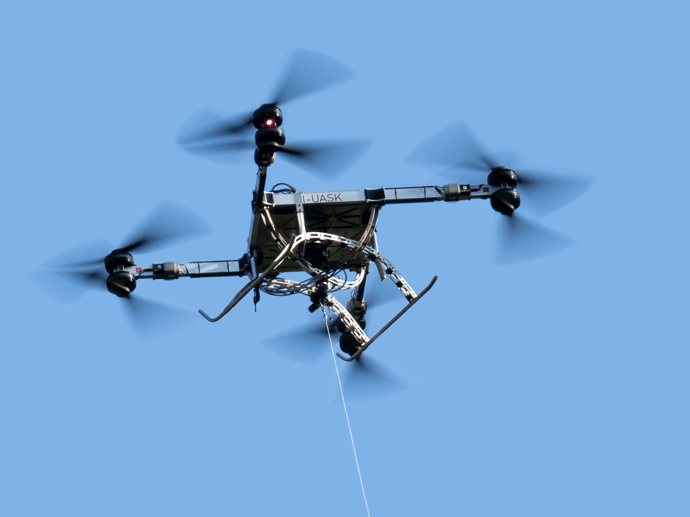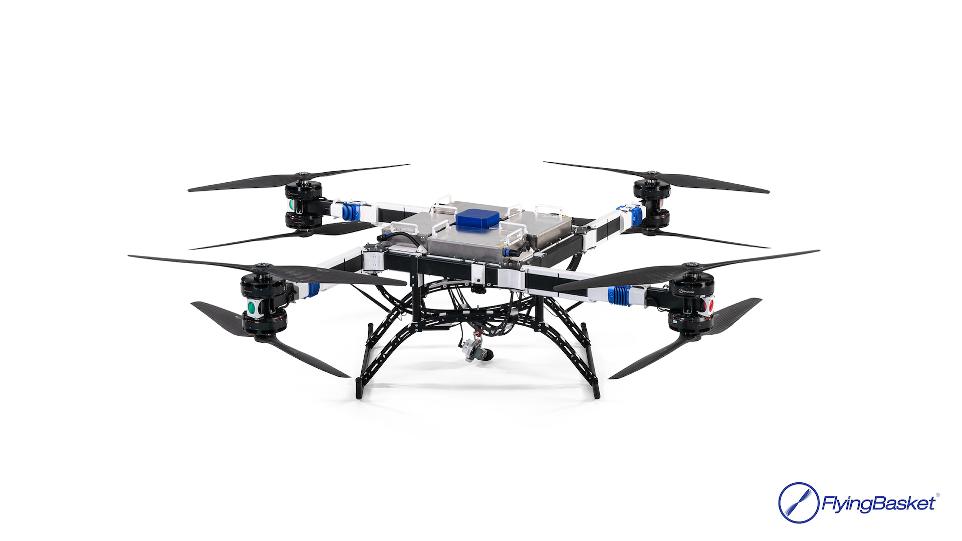 FB3 - Available for order
Years of research, development, and dedicated services with the FB3 heavy-lift cargo drone have led us to a perfected system able to achieve some of the most challenging milestones in the industry. Now, we are putting the power in your hands, allowing you to take control of the extraordinary strength and capabilities of our drone. With an unrivaled combination of payload capacity and compact size, the FB3 redefines the possibilities for businesses, communities, institutions, and anyone prepared to embark on a logistics journey.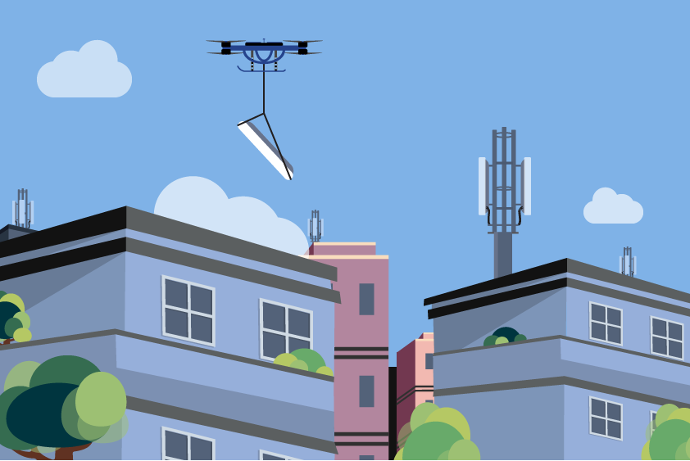 Telecom
Heavy lift drone transportation finds a variety of applications in the telecom industry. Our FB3 drones are used for the transportation and lifting of equipment and antennas for operations on infrastructures. We are the most experienced drone operator for telecom applications thanks to the clients that decided to adopt these innovative drone services to revolutionize their operations.
Telecom Applications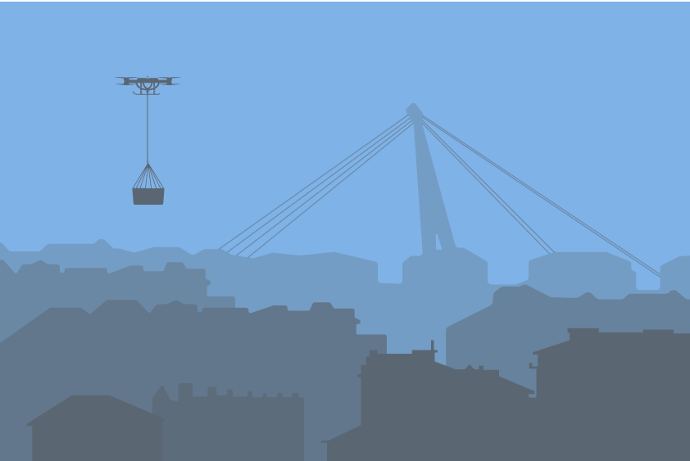 Logistics
Drone logistics applications offer cost savings, faster deliveries, and the improvement of traffic density within the delivery routes. The FB3 cargo drone with its maximum payload of 100kg covers a wide range of applications in the industry. An alternative to traditional lifting and transportation means that improve safety and cost-efficiency.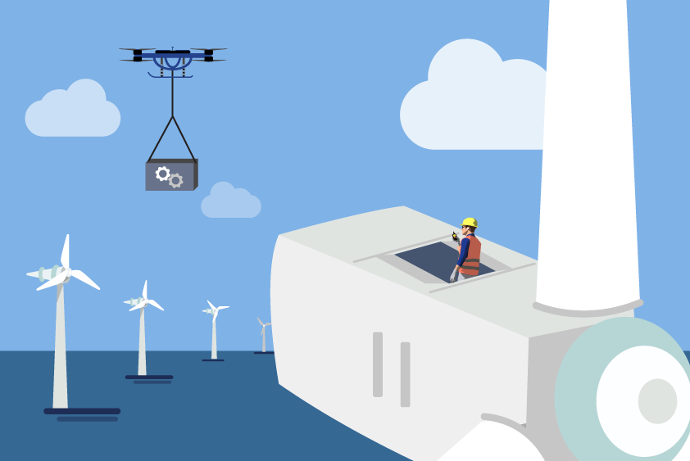 Energy
As an efficient alternative to helicopters and cranes, cargo drones in the energy industry have works to do in fields like wind turbines. With our FB3 heavy-payload cargo drones we are opening the doors to new opportunities to make your team's operations more efficient, sustainable, and cost-effective. Some of our applications are within carry equipment, moving poles, or lifting generators.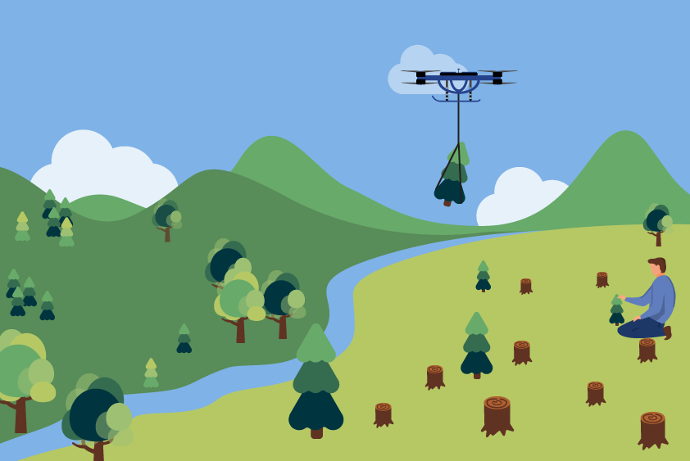 Forestry
Our heavy lift drones can be used as a smaller, ergonomic, and safe means of transport that is emission-free to move materials for forestation activities. The FB3 is a great solution for accessing remote and challenging locations, reducing noise pollution and energy consumption.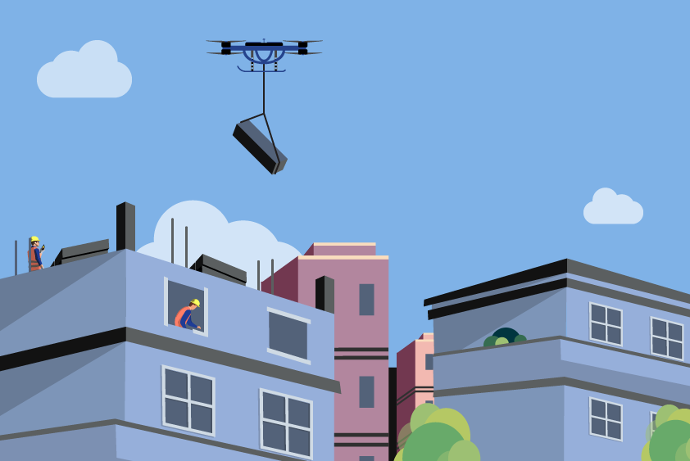 Construction
Heavy lift cargo drones for the construction industry can be used for heavy lifting or moving equipment for the crew on-site and we are already working to revolutionize the way you operate on your sites. The capability of 100kg allows you to move construction materials in a faster, more flexible, and efficient way while saving on the cost of cranes. As the best cargo drone for lifting in its category, the FB3 can be used in different environments.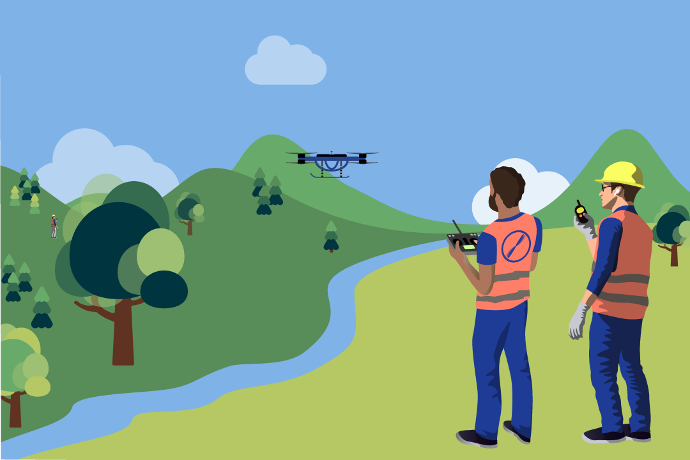 FB Academy Training
Our drone flight school offers you support with your training for cargo drone applications: in compliance with EU legislation, we have developed an exclusive training program to prepare you for your new career path. We conduct the training in small groups and support you through theory and practice so that you will not only be able to take the mandatory online exams but also be able to fly safely and in accordance with EASA regulations.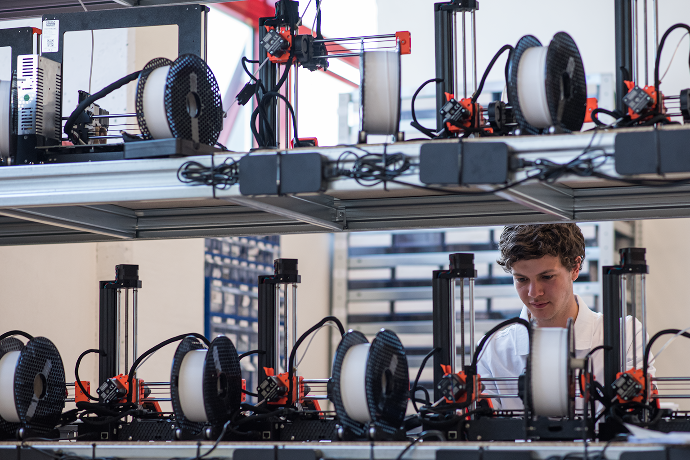 Drone Manufacturer: the best in its category
FlyingBasket is a drone manufacturer specializing in heavy-payload cargo drones. Over the last seven years of activity, from prototyping to production, the matured expertise converges into the FB3 cargo drone. Developed according to safety and regulation compliance this heavy lift drone is at the top of its category in terms of quality and capability. With 8 rotors and a 100kg payload capability, it is used to lift and transport goods, materials, and equipment in different applications and environments. Designed to replace helicopters or cranes for lifting and transportation the FB3 drone is operated exclusively by our experienced pilot to provide our customers with drone services that are efficient, sustainable, and safe.
Drone Operator: safety and regulations compliance
FlyingBasket is a Drone as a Service (DaaS) business, meaning that we are not only a heavy lift drone manufacturer but the most experienced cargo drone operator in Europe. We specialize in operations for transportation and lifting heavy payloads with our own FB3 drones. We provide our customers with a range of services to answer all their needs and make it easy to implement heavy drones in their businesses. Examples of operations that have been conducted over Europe for different applications are antenna transport for telecom companies, repairing tools for wind turbines in the renewable energy industry, and logistics transport for the national post service.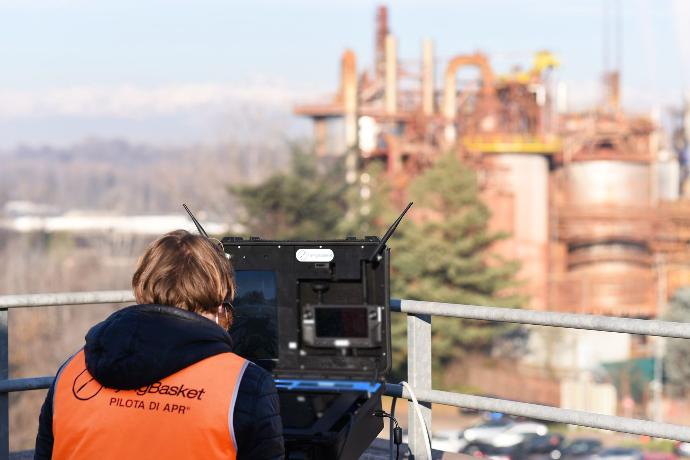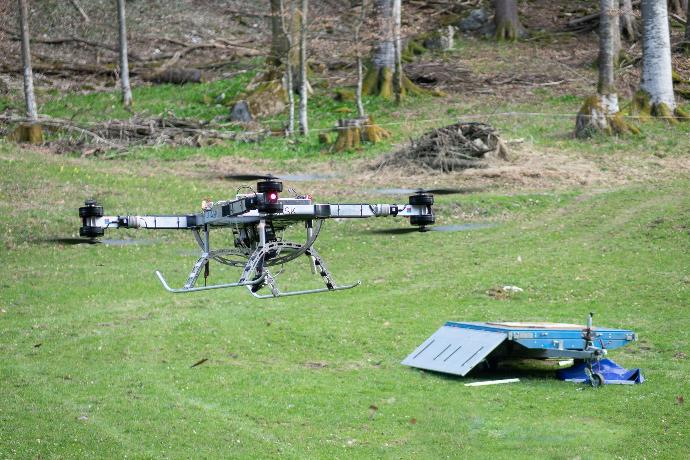 FB3 -Payload Cargo Drone
The FB3 UAV is an unmanned multicopter with 8 rotors, powered by rechargeable batteries. It has a push-pull motor configuration which ensures higher safety and greater performance while keeping compact dimensions. The UAV is designed to carry up to a 100kg.
8 Rotors

4 Swappable batteries

Up to 100kg of payload

70Kg empty weight
FB Academy
Welcome to a new era for drone pilots!

We have developed an exclusive training program to prepare you for your new career path as a drone pilot.
We are searching for highly motivated pilots that want to shape with us the cargo drone industry.
Our highly qualified instructors have completed a total of more than 1000 flights with commercial drones in various fields.
Are you one of those pilots?
Newsletter

Do you want to learn more about how drones will change your industry?
Subscribe

to our customized newsletter and discover the news of the industry, drone operations, and trends!