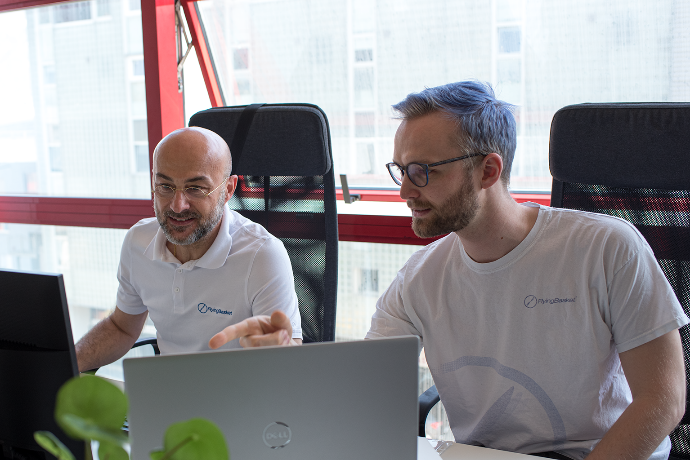 As a member of our company, you will work on key components of the powertrain of the drone. Come work at a growing company that offers great opportunities to moving forward. We're seeking an experienced and outstanding team members.

This position is both challenging and broad. You will take a key role in the company's development. We expect the candidate to be proactive and have a "get it done" spirit. To be successful, you will have solid solving problem skills.
Responsibilities
Development of models as well as motor control and monitoring algorithms

Designing of electronic speed controllers (HW/SW)

Optimisation of PCB layout for minimal stray inductance and capacitance, placement strategies for better manufacturability, power/signal plane definition and EMC optimisation.

Troubleshooting and isolating hardware anomalies

Ensure that all technical work is developed to meet safety and security standards

Must Have
Strong fundamentals of AC electric motors and drive systems analysis, modelling and control

Experience with PCB design software, understand and create schematics and design board layouts

In-depth understanding of torque control techniques such as field oriented control, direct torque control

English B2
Work permit Italy
Nice to have
Experience with GaN and SiC based power electronics

Experience with ST family of microcontrollers and toolkits

Knowledge about debugging of embedded systems (SWD, JTAG)

Knowledge of basic control theory and experience with embedded real time programming (C and C++)

What's great in the job?
Be part of the leading cargo drone startup in Europe

Great team of smart people, in a friendly and open culture
Expand your knowledge of various fields

Real responsibilities and challenges in a fast evolving company
What We Offer
Each team member has a chance to see the impact of his work. You can make a real contribution to the success of the company. Several activities are often organized all over the year, such as weekly sports sessions, team building events, monthly drink, and much more
Employment
A full-time position
Opportunities
Many possibilities for personal development
Sport Activity
Both in our gym & outside.
Eat & Drink
Fruit, coffee and lunch are provided.