Introduction 
Do you want to start a career as a drone pilot? 
We have put together a guide for you on how to start your journey in the world of unmanned aviation! 
We interviewed FlyingBasket's first Commercial Drone Pilot/ Training Instructor, Philip Rubatscher, who shared his valuable insights into what it takes to advance your skills as a drone pilot, choose the right drone, license training and much more. 
Philipp started flying drones in 2013 and today he has already gained multiple years of experience as a professional drone pilot both in the filming and load transportation industry. As part of FlyingBasket he has completed several missions for clients from many different industries, such as telecom, energy, forestry, and others. He is also an instructor for the FB Academy, our own drone pilot school. 
We wanted to know why Philipp decided to choose this career:  
"What excites me the most about drones is that they have made the impossible- possible! Not so long ago, capturing high altitude footage was possible only with helicopters and now anyone can use a drone for filming and, more phenomenally, for transportation. They are quite convenient, safe, and cost-effective. Moreover, becoming a pilot of drones is a gateway into the aviation world, that is very rather demanding and requires expensive training. With drones, there are several new opportunities for those who are interested in this field." 


Which drone to buy
Starting your journey as drone pilot starts from a basic first step: buy a drone. There are many types designed to cater to the different needs of the pilot. Since it starts with a considerable initial investment, we asked Philipp to share some tips on making a conscious decision. 
"As a beginner you should avoid buying a drone that has all the sensors because those do not force you to build extensive skills. They are hard to crash even if you try to. 
If someone would like to become a test flight pilot or a pilot for bigger aircraft (25kg upwards), I would suggest buying a drone that has different flight modes: such as position mode, altitude mode, stabilized mode, or rate mode. It is difficult to find an on-the-shelf product that has all modes in one; hence you could go for a drone with different flight modes. And if you are really motivated, you can build your own drone by following online tutorials. 
When buying a drone to start your career you can look for a professional grade UAV. With an investment of 500-1000 euros, you can make a long-lasting purchase, and start accumulating enough experience." 
Other tools needed to operate the drone are the remote control, batteries, and a support screen (which can be the phone screen for some drones that support this feature).


Commercial drone pilot license
The next step after buying your drone is to get a Drone Pilot License. Following is a summary of the different license certificates that you can pursue as a drone pilot in Europe. 
Open Category – The Open Category of Drone Licenses allow flying in a Visual Line of Sight (VLOS) circumstance. This means that the drone must always be in the visual perception of the pilot. It comprises of the A1, A2 and A3 Certificates.  
The A1/A3 Certificate allows the pilot to fly drones under 25 KG weight in sparsely populated areas. The A2 certificate on the other hand, allows flying in inhabited areas with drones up to 2 KG. 
Specific Category – The specific category of Drone Licenses grant authorization to pilot drones heavier than 25 kg in Beyond Visual Line of Sight (BVLOS) conditions. This category demands a higher level of competency from the Pilot. 
The exams can be taken with the independent aviation authorities such as ENAC (Italy), Austrocontrol (Austria), AESA (Spain) etc. If language is not a boundary for you, the exam can be completed in any of the EU countries, as the certificate is valid all over the European Union. (Click to learn more about limits and regulations in Italy, In Austria, in Germany) 
And what about the level of difficulty? 
"You can achieve the A1/A3 Category with a short and structured preparation for the online exam. If you have never flown with a drone before, you can begin with a course at a flight school, for example at FlyingBasket (FB Academy), there are introductory courses that give an overview of the different flight modes, different commands, navigation basics and use cases. 
For the A2 category, that involves more advanced modules such as meteorology, additional hours of preparation are necessary to attain the relevant knowledge and piloting skills. There are many specialized courses in training schools, where you can spend dedicated hours learning unique tricks and tips on navigation and communication from a group of experts. 
I personally obtained all the required training at Flight Schools, as this helped me to filter out information, which is quite difficult to do by yourself. "


How to practice drone flight skills
Now that you have the necessary equipment, it is important to start planning how to improve your skills as a drone pilot. Start by building your fundamentals:   
"Start by practicing basic maneuvers by going to an open area, as empty as possible, that is not a "no-fly zone". Another possibility is to start with a flight simulator that has integrated software which lets you fly the drone through your controller. Some training exercises that can be done to practice different skills are flying without the support of a camera. You can understand the drone orientation and practice basic maneuvers: doing a pitch, then doing a combination of pitches while increasing and decreasing height, making a 360 degree turn with the camera (always pointing forward) and the last step would be doing the same while moving up and down and creating a spiral. If you can do this with GPS, then you can try without it and if you achieve it, you are already past the beginner level!" 
(To better understand these maneuvers Philipp sent us a useful link to check out) 
The key to excel is simple: Practice as often as possible and every time, you will be better than the last. 

Drone pilot training courses
There are many types of courses to prepare for different exams (A1, A2, A3, Specific Categories). These categories allow you to pilot drones with different weights and different flight limitations as seen previously but what is the best drone piloting course for you? 
"Following different training courses to support the preparation for your license exam, is not as expensive as before and they can help you acquire important skills needed for commercial operations." 
Different countries call for different requirements when flying but the certification needed does not change. Let's hear from Philipp: 
"In general, the certificates obtained in any European Union country are valid in the whole of EU. This applies to the Open and Specific category licenses. However, airspaces and no-fly zones are different for every country and should be carefully observed. The FB academy provides training for pilots in German language, which is useful for the local community in South Tyrol, and it can help with informing yourself on how to fly in other countries."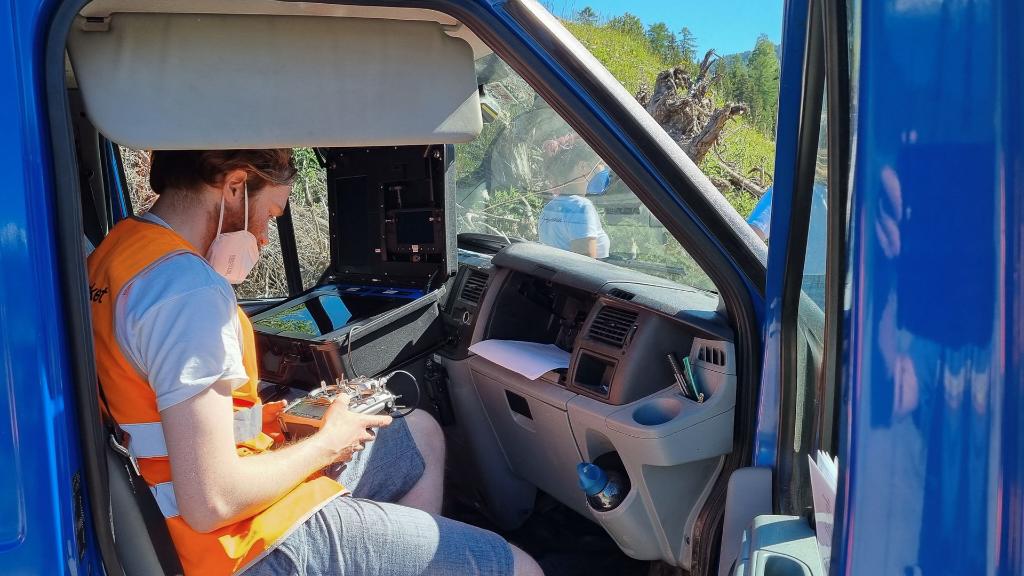 Drone insurance

tips

And of course, the most essential step is to ensure safety! It is important to have all the "documentation" in place before taking your drone to the sky to avoid fines and specially to protect yourself from many casualties that can happen during your flights. There are many insurance companies that provide special formulas for your drone and the use that you make of it. As a commercial pilot, Philipp gives the highest regard to safety measures.  

"Finding drone insurance has become relatively easier than before, as the industry is growing bigger and becoming regulated. There is a significant difference between the insurance cost and type of solutions offered for professional and recreational purposes. 

You can spend around EUR 40/50 euros if used for recreational purposes and 250 euros upwards for professional use depending on the weight of the drone and its energy impact for professional flights. 

Some insurance companies for drones in Italy are Cabi Broker (sold through Dronezine), Unipol and Allianz just to name a few. Luckily in Italy we are quite advanced in terms of insuring drones."


Drone pilot jobs
There are many different applications for drone technology today and lots of industries have started to use them or are exploring new and innovative ways to use them. Here you can find some of the industries that are expanding drone operations and actively seeking to employ professional drone pilots. 


Site mapping and surveying
UAVs changed the industry of surveying thanks to photogrammetry which enabled them to cover large areas in a short time while collecting all the information needed and creating detailed models. 


Public safety
The use of drones for public safety is wide: police, firefighter and rescue operations are conducted with this technology. The possible applications are numerous and at FlyingBasket, for example, we are exchanging knowledge and information with the Safe & Rescue groups to design an exclusive training program for them. 


Entertainment
The film industry has been revolutionised by drones: aerial shots that were made through expensive helicopters are now made with drones. They are used in cinema, sports, advertising and much more. 


Construction
Many companies use drones for construction site mapping to collect useful data and create 3D models from them. 


Mining
In this industry drones are used to detect how to better manage the stock of materials and for safety purposes. 


Real estate
UAVs give virtual tours of properties (videos, room tour, 3D models). They can be used also to inspect buildings. 


Insurance
Previously or after the loss of goods drones assess and collect information.  


Agriculture
Thanks to the use of multi-spectral sensors, it is possible to estimate crop health. It is a niche in the drone industry but worth considering. 


Load Transportation
Drones lift a wide range of loads and transport them for many means. An example is our FB3 which can lift up to 100 kg, and this proves a viable solution for a lot of different industries where current methods that are expensive and less efficient can be replaced. 


Energy 
Inspecting power lines for energy companies is part of the maintenance process that thanks to drones has become more efficient and safer. Drones use thermal imaging to inspect the cable to search for spots where the energy has built up. 


Drone flight instructor
One of the possible jobs is to teach others how to pilot drones. If you have already gained experience, it could be worth considering becoming an instructor. 


Find jobs / Start your business 
When it comes to starting your career as a professional drone pilot, there are two routes that you can follow: finding a job position at a company that requires in-house services or to be a freelancer. It is important to do a thorough analysis of the current market scenario and choose your preferred path. 
"Right now, there are few companies that are searching for in-house drone pilots (FlyingBasket often has open opportunities for them), but in Europe now I'd say that now it is easier to become a freelance and combine different skills in your array of services that you can provide to your clients. As soon as more companies, like FlyingBasket 
expand, there will definitely be a bigger demand for drone pilots in-house."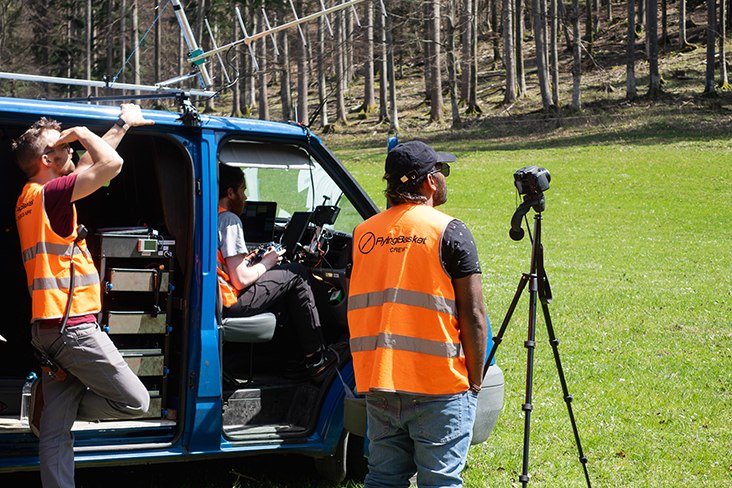 Conclusion 
After addressing the ifs and hows, we hope to have ignited a great deal of enthusiasm for your journey as a professional drone pilot. Are you ready to take the big leap? Here are some final words from our devoted pilot, looking to inspire more people to join this growing community!  
"Becoming a professional drone pilot is about opening a new world of opportunities, in a way that no other professional activity could do. Despite all the responsibilities, the bond I share with drones and the feeling of freedom I have when I am out there flying is inexplicable, and that pays off every minute of dedication that is required for this career." 
Follow FlyingBasket on social media to learn about the capabilities and next gen applications of Cargo Drones: LinkedIn, Facebook, Instagram, YouTube. 
Check out our open Job Posts in the Careers section.